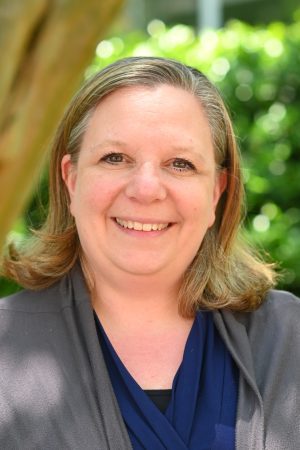 Audra Esposito
Associate Director
Audra returned to UNC Charlotte after gaining a decade of experience in a variety of higher education settings in North Carolina. This experience covers many aspects of the student experience: admissions & recruiting, academic advising, student life, personal counseling, and career development services. Additionally, her experience expands across all levels of higher education; community college (Rowan Cabarrus Community College), undergraduate (UNCC), as well as graduate school (Wake Forest University). Audra also possesses applicable and helpful management experience through some corporate and volunteer positions in her work history.
On a personal note, Audra is an animal welfare advocate and has rescued many dogs. She currently has two rescue dogs, Zoey & Buddy. She has been an active volunteer for several rescue organizations in Iredell County over the last eight years. Audra also is a huge supporter of women in leadership. And to that effort, she is an active member with the Charlotte based women's professional organization Metropolitan Business & Professional Women (MBPW) serving in many roles since 2003, but took on the role of President in the 2013-2014 year.
Audra possess a Master's Degree in Counseling from Long Island University (NY), and holds a Bachelor's Degree in Psychology from Marist College (NY).